I own a Riot whitewater kayak. Is there an owners manual for my kayak?
See link at bottom to view and download the Riot Whitewater Owner's Manual from 2008. Works fairly well for info on current (since we have not changed them much) and older model (discontinued) kayaks.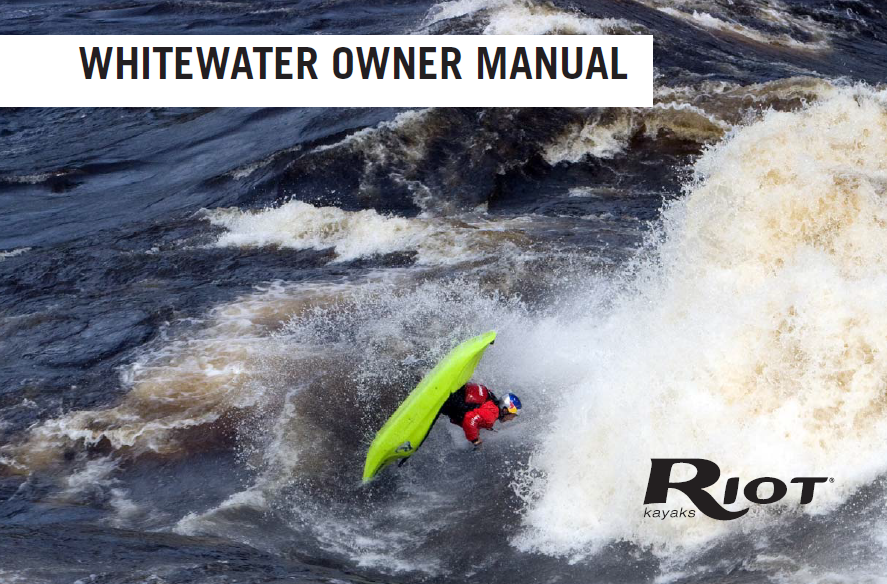 Related Articles

Is there an Owner's Manual for my kayak?

Hello, Thank you for purchasing one of our kayaks or SUP's. We want to make sure you get the most out your craft to have the best experience wherever you choose to paddle. At this time there is no Owner's Manual in print format but in an effort ...

Looking for a white water kayak

Hi, Thank you for the Inquiry, Here are a list of whitewater Kayaks available with us:- Astro 54 Astro 58 http://www.riotkayaks.com/index.php/our-kayak/whitewater/65-astro-58 Magnum 72 ...

Are there instructions to put Mako kayak together?

Hi, Thank you for the message. You can view videos and download the PDF manual here:

Setting Up Your Pedal Kayak

We know you are excited to get out on the water with your new pedal kayak. Here are some Getting Started Resources to get you on your way faster: Download the attached Quick Start Manual.pdf (see below) Videos (to be posted soon).

I am looking for a drain plug for my Riot, Cobra or Azul Kayak

Thanks for your message yes the Riot / Cobra / Azul Kayak drain plugs new and old models are all pretty standard and can be ordered here. If you need the full hardware with rivets and washers that is also available here, If you need the scupper ...